Meet Dr. Robert Faggiano
Dr. Faggiano has been freeing people from pain and providing the highest standard of chiropractic care in Fremont since 2001.
Chiropractic Education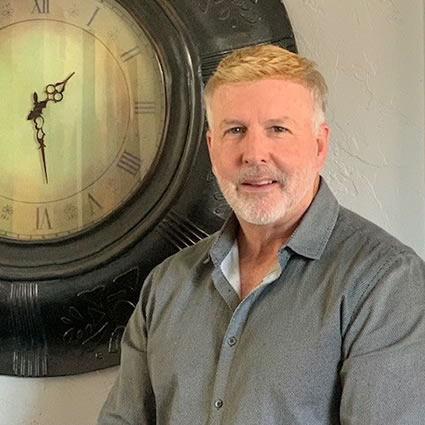 He is a board licensed chiropractor in the state of California. He graduated Summa Cum Laude with a doctor of chiropractic degree from Life West Chiropractic College in Hayward.
During his time in practice Dr. Faggiano has treated a vast number of people of all ages with a wide range of injuries, pain and illness. His comprehensive treatment approach has helped relieve many people in our community from both acute and chronic, many times debilitating injuries and other health concerns. His success in treating even the most difficult of pain and health problems has given him an excellent reputation and helped him become well respected in the Tri City community.
He is constantly attending postgraduate courses to better serve our community. His continued studies have an emphasis on sports injuries, auto accident injury rehabilitation, advanced treatment techniques, diagnosis, evaluation, and injury prevention. He believes that as his knowledge expands, so will yours. He believes that if he can pass his knowledge on to you, your health will benefit for a lifetime.
Approach to Care
He uses a whole body approach in the treatment of pain, injury and illness. With this approach he can determine and correct the underlying cause of the condition to get you better fast.
One of my greatest joys and biggest rewards is when I am out at the store or in a restaurant or just about anywhere in our community and I see one of our current or past clinic members and they say thank you for changing my life, thank you for ending my pain, I can finally enjoy my family, my sports, my job, my hobbies, my life again.
Outside the Office
A long time sports and outdoor enthusiast, Dr. Faggiano is an avid weightlifter with a history of competitive, drug free bodybuilding. He enjoys training in Krav Maga and mixed martial arts. He frequently participates in activities including snowboarding, biking, jet skiing, hiking, and white water rafting as a guide. Dr. Faggiano is a dedicated father of two beautiful girls, both of whom are also active in local sports and other community activities.
Unique Experiences
He was the on-location chiropractor during the filming of two major motion pictures "The Matrix Reloaded" and "The Matrix Revolutions". He has also had the wonderful opportunity of volunteering his skills and expertise to help those in need of health care services in El Salvador. During a 10 day volunteer mission, he provided a wide range of health care services at a clinic in San Salvador.
Get Started Today
Here at Faggiano Chiropractic, we listen and we care. There is hope. We welcome you to call our Fremont chiropractic office and start feeling better today.
---
Dr. Robert Faggiano | (510) 796-9799